TC Electronic NDR-1 Nova Drive (USADO)
En buen estado


Programmable All-analog drive circuit

True Bypass

Extensive routing options

Programmable control

Integration with G-System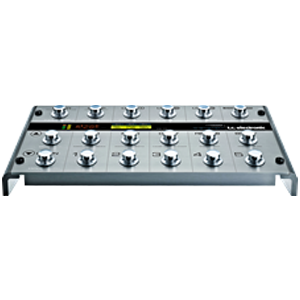 What Up, G?!
Nova Drive is the ultimate G-System accessory. A connected Nova Drive will automatically be discovered through plug-and-play technology. Once matched, you get full access to all Nova Drive parameters, preset select and routing from the G-System menu as if Nova Drive was an internal G-System effect.
All About Analog
Nova Drive is all about representing the best distortion- and overdrive sounds music has to offer. From a rich, bluesy punch to a hardworking cranked amp to modern stadium rock, Nova Drive wants to present it in its true form. With that in mind, there was no other option but to go all analog.
All About Digital
We're all been there: tweaking your favorite distortion pedal coming up with great sound after great sound, frantically trying to remember all the settings... well, no more. Nova drive has advanced digital controls that allow for the instant store/recall of presets. In other words, it enhances the life of a guitarist - you dial tones in quickly and you store so you don't have to try and remember what you had going while the band has already counted in the next song.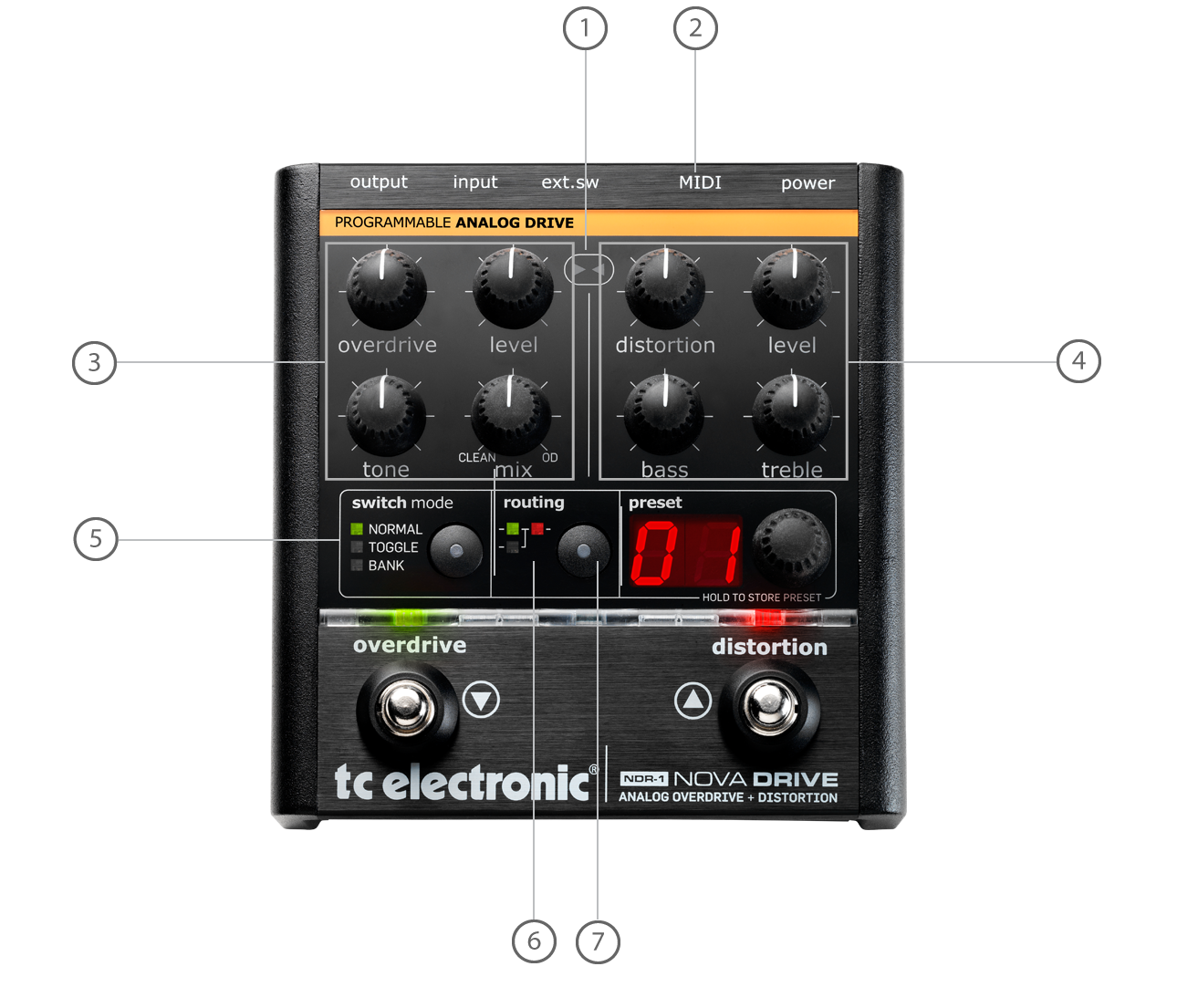 Backstage Pass - All Access
Getting sounds you want and integrating them into your rig/set-up is a synch with Nova Drive, due to its highly advanced and totally unique analog-digital hybrid design and deep controls.
As Long As I Can See The Light
Nova Drive is 100% old school analog, but the controls are digital. This means that as soon as you switch presets, the values of the knobs are unlikely to correspond with what you see. We added a nifty little light to guide you to where things were, so you never feel out of sync with what you are hearing.
MIDI
Nova Drive can be fully controlled via MIDI. It is possible to change presets, toggle the overdrive and distortion on/off, change routing and access all parameters in real-time with continuous controllers.
Overdrive Controls
Overdrive, Level, Tone and Mix make sure you get the right amount of punch and grit out of your overdriven sounds ... think the classic green one, with the mid bump ... that one.
Distortion Controls
Distortion, Level, Bass, and Treble guarantee a great experience on this side of things, and it will take you from a sexy purr to an all-out roar.
Programmable Control
From classic stomp box over bank mode to full MIDI control, Nova Drive ensures the user can program, store and recall favorite sounds quickly and without effort.
Extensive Routing Options
Route the guitar signal through the engines in any order desired for great sounds and unexpected but always musical results. Now we got the marketing blah out of the way, we just wanna say this pedal is tons of fun. Distortion into Overdrive or the other way around ... it's just fun to make tones.
Kick Out The Jams
No matter what sound you like at any given time, Nova Drive allows you to turn Overdrive and Distortion individually or unleash it all at once.